33 Amazing Food Costumes You'll Want for the Kids
When you're looking to wow your friends and neighbors with a stellar kid's costume, not just any run-of-the-mill ensemble will do. Today, I've gathered 33 amazing food costumes you'll want for the kids because let's face it…food is always in fashion.
Whether you're looking to play "dress up" for Halloween or stage a culinary photo session with your wee one, there's a foodie flavor for every kid in this post.
This post contains affiliate links, and I will be compensated if you make a purchase after clicking on my links. For more information, please see my disclosures.
Fruit & Vegetable Costumes for Kids
Among these costumes for kids, I've got most major food groups covered! Here are the best outfits for kids in the fruit and vegetable category.
(Is it just me, or does it sound like I'm announcing an Oscar winner?)
1. Sweet Corn Baby Costume
I can't imagine the cuteness that abounds when a baby is placed inside this incredible knitted corn costume! I would definitely dress up as a farmer to carry around my little kernel.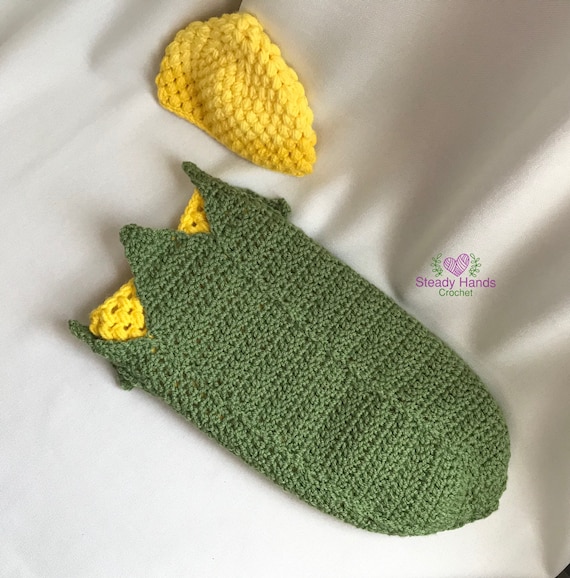 2. Ear of Corn Kids Costume
If your little ear of corn is more "mature," you can opt for this costume that fits older kids.

3. Baby Halloween Costume – Pineapple
This crocheted costume is the sweetest pineapple I've ever seen!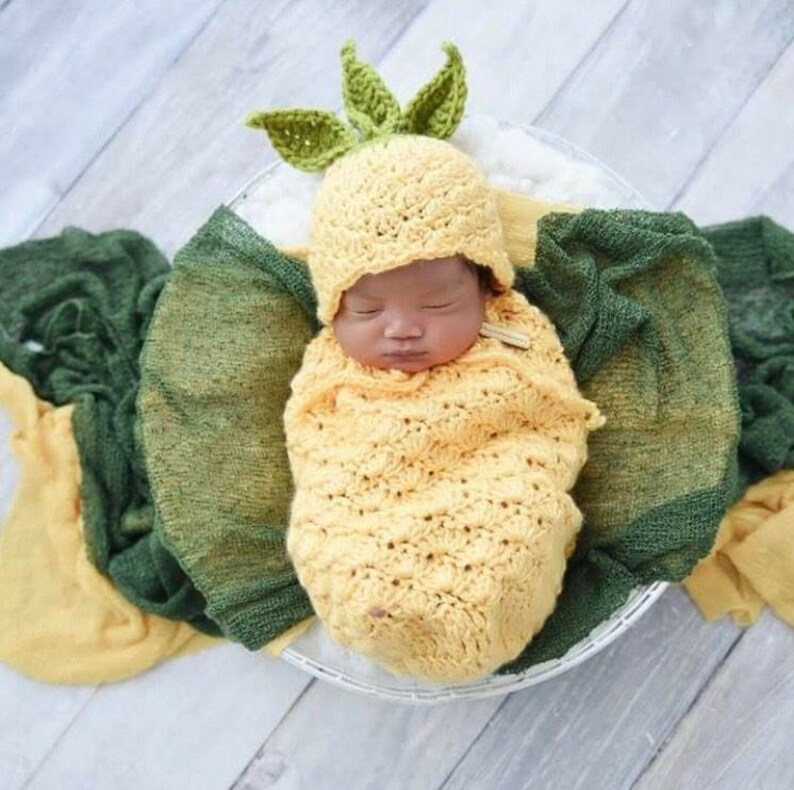 4. Lemon Kids Costume
For older kids, you can opt for this number. Love the giant hands! Doesn't this remind you of the old Fruit of the Loom commercials?

5. Peas in a Pod Kids Costume
I can't decide which vegetable costume I love the most. This one definitely caught my eye.
If you're planning to have one kid show up as a vegetable, you really do need to coordinate some other side veggies. These costumes are beginning to be part of a bigger story (or pun).
6. Carrot Kids Costume
I love this simple but charming carrot costume. When paired with other mixed vegetable costumes, oh the fun kids (or at least parents) will have!
7. Pear Costume
This pear costume is one of many adorable fruity flavors available. The shop owner has a knack for handmade costumes, so go take a look to browse the different options.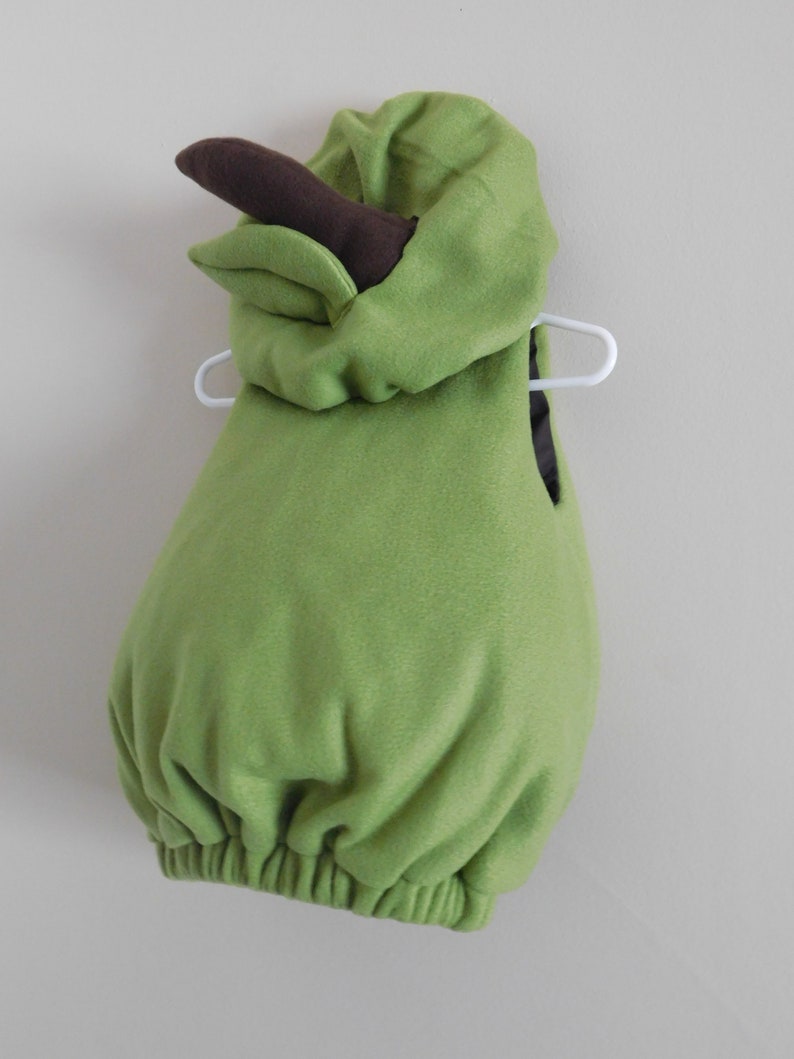 8. Strawberry Fruit Baby Costume
This is the sweetest little onesie for your shortcake, and there are other sizes available for older kids as well!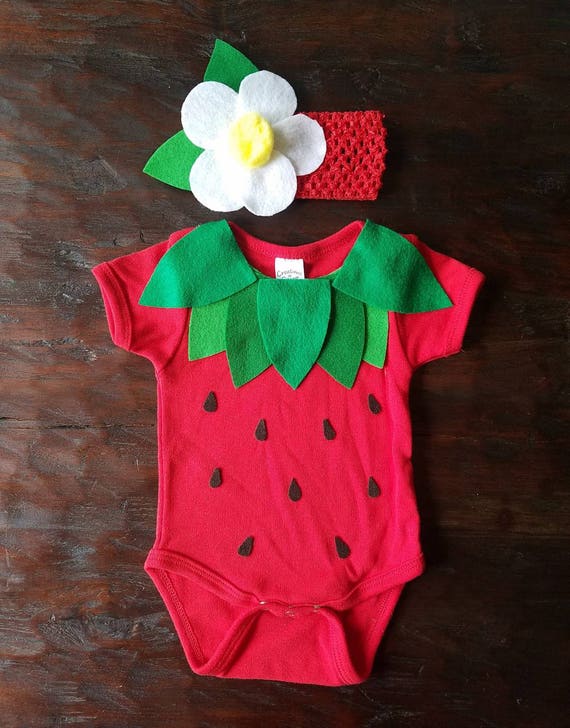 9. Strawberry Girl's Costume with Headband
The detail on this strawberry headband is impressive! I could imagine a little girl wanting to play dress up with this head gear all. the. time.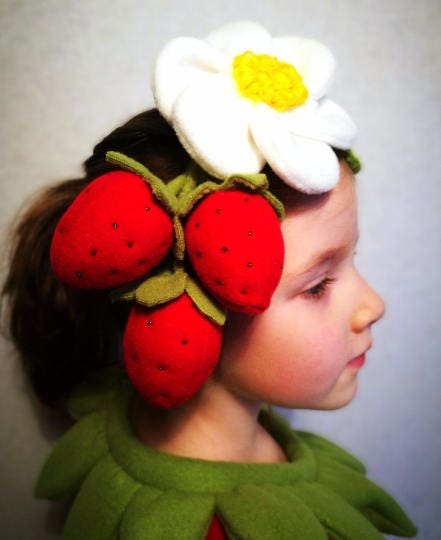 10. Blueberry Fruit Baby Costume
Here's another "berry" adorable costume for babies. I'd go as a pancake for Halloween to have a blueberry-pancake combo with my child. Can you picture it?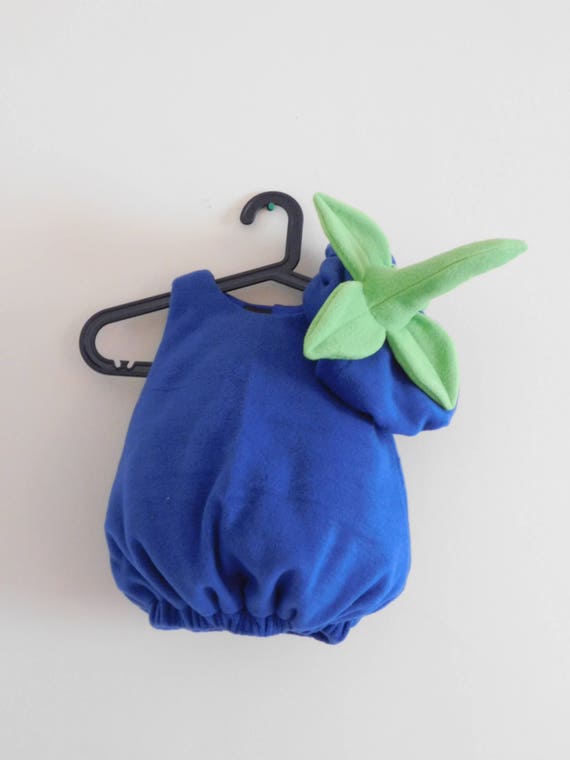 11. Avocado Costume for Kids
I can picture a whole ensemble of related costumes for this little avocado! How about pairing this with chips and salsa? You could create a whole family salad!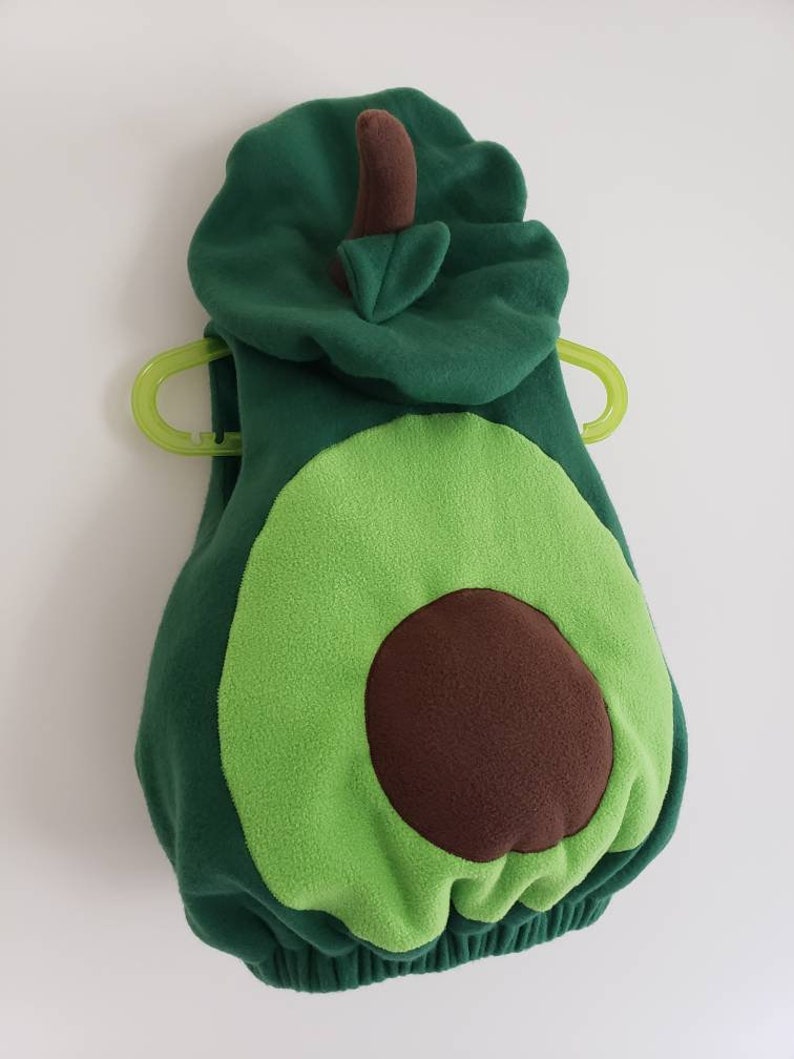 12. Banana Kids Costume
The classic banana costume never goes out of style. This costume would pair well with a gorilla partner.

Sweets & Treats Costumes for Kids
Since Halloween is all about treats, I'm throwing in my best costumes for kids in the sugary/non-diet category.
13. Oreo Costume
Oreo has come out with all types of new flavors, but I'm still a fan of the classic black and white variety. How great is this costume with an adorable hat for the "filling"?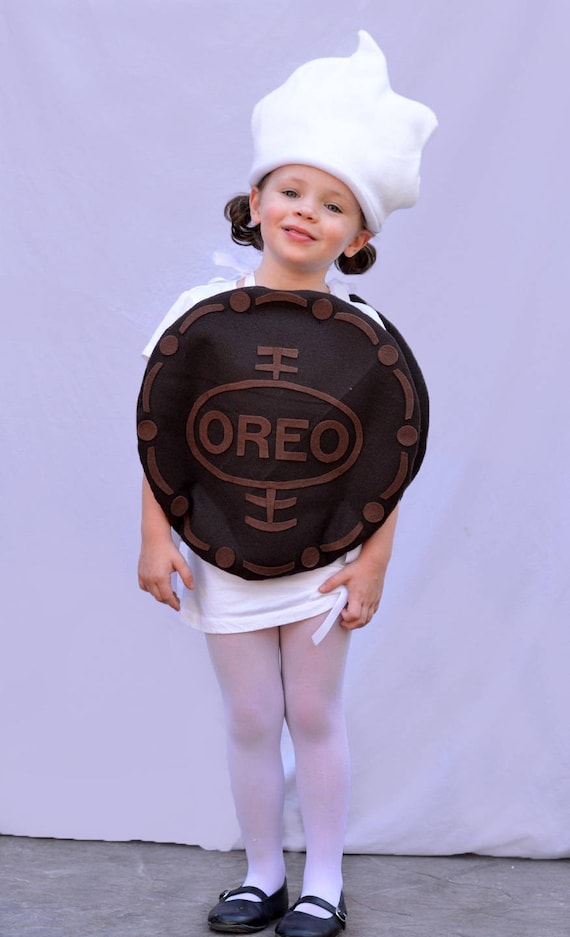 14. Cupcake Knitted Baby Costume
Speaking of cupcakes, I can't get over the detail on this knitted cupcake costume. I could see a baby wearing this for a photo shoot or first birthday, not just Halloween!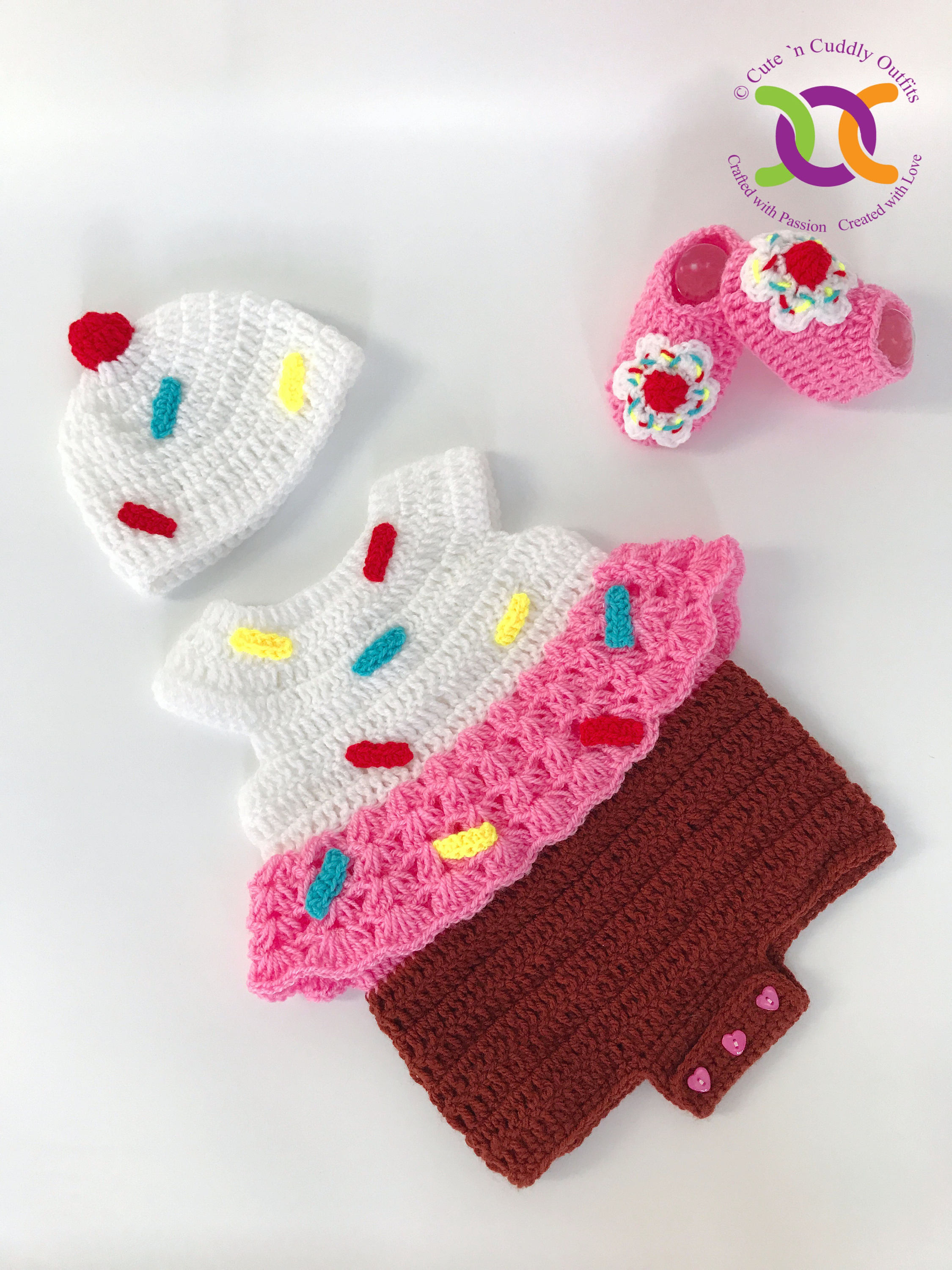 15. Cupcake Knitted Newborn Hats
But wait, there's more cupcake fun available! These little hats would look so heavenly on newborns!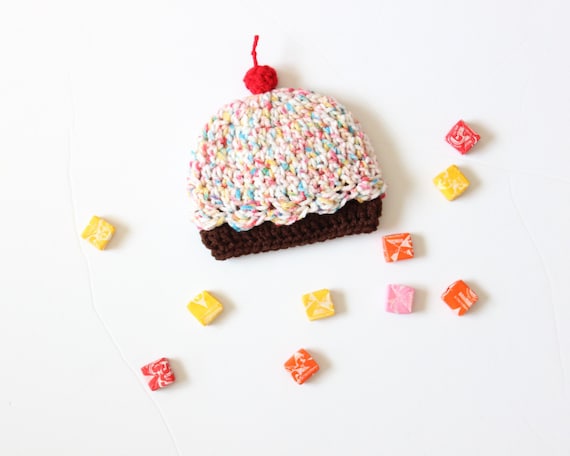 16. Marshmallow Man Kids Costume
This little marshmallow cracks me up! If you have several kids needing costumes, you could create a whole Ghostbusters theme and include this costume for your little one.
17. Tootsie Roll Kids Costume
When I was a kid, I always felt that Tootsie Rolls were like the filler candy to give the impression of abundance when what you really wanted was more Milky Ways, Snickers or Reese's Peanut Butter Cups. Am I right?
That said, this costume does make me nostalgic and looks super cute.
18. Peanut Butter & Jelly Kids Costume
Who doesn't love a good peanut butter and jelly sandwich? This has to be one of the best combos for twins out there!
19. Milk and Chocolate Chip Cookie Costumes
I don't know which I like better…this milk and chocolate costume duo or the PB&J!
Noodle and Sushi Costumes for Kids
These noodle and sushi costumes will have you roll-ing (pun intended)! Chopsticks are not required but encouraged. These are among the best costume ideas for kids in any food category!
20. Ramen Noodle Costumes
How about a Nissin foods-inspired costume for a baby boy or baby girl? This is some top ramen merchandise!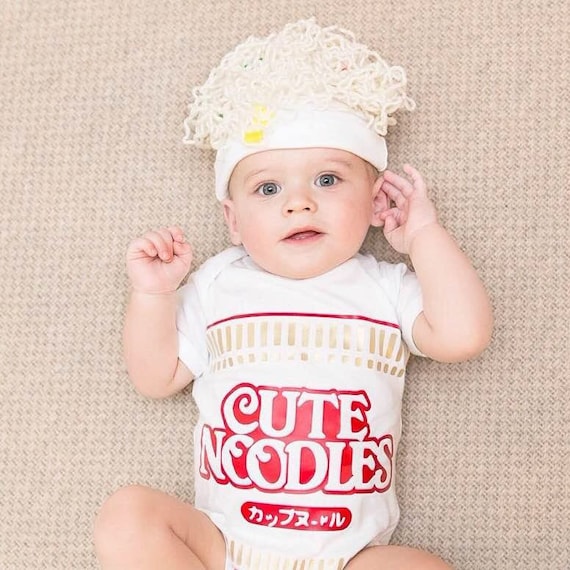 21. Sushi Long-sleeve Infant Costume
Don't you love this long-sleeved sushi number? This is the cutest piece of sushi I think I've ever seen!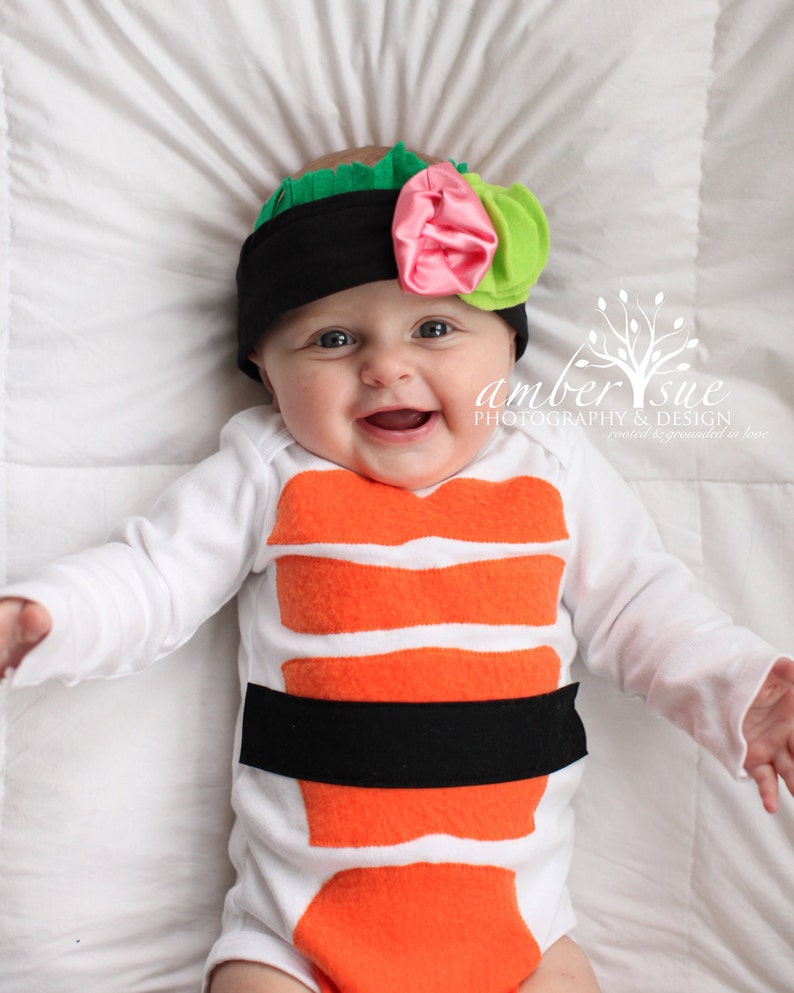 22. Sushi Onesie Costumes for Twins
As a twin mom, I can't resist these twin combo costumes! Aren't these little babies adorable in their shrimp and tuna sushi outfits?!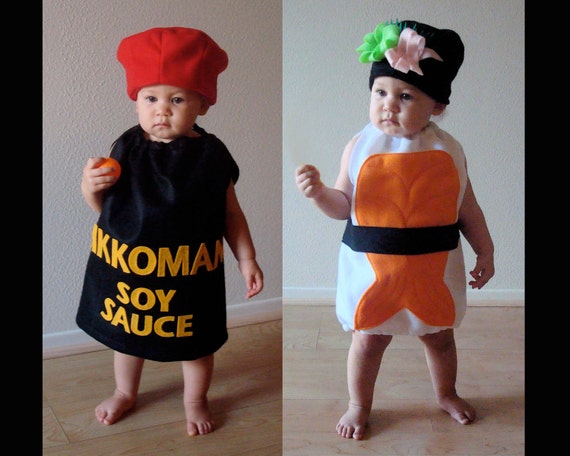 23. Avocado Sushi Baby Costume
Looking for a vegan food costume for kids? Look no more!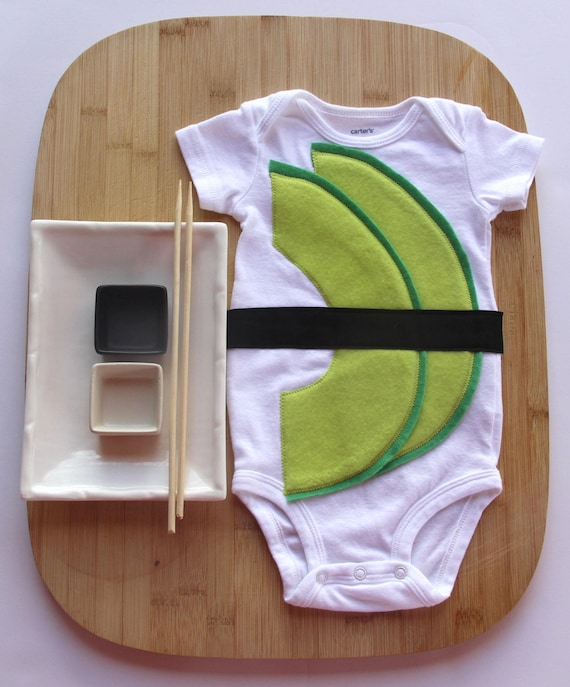 By the way, this sushi costume headband is a MUST if you plan to use a sushi roll baby costume! Wasabi and ginger FTW!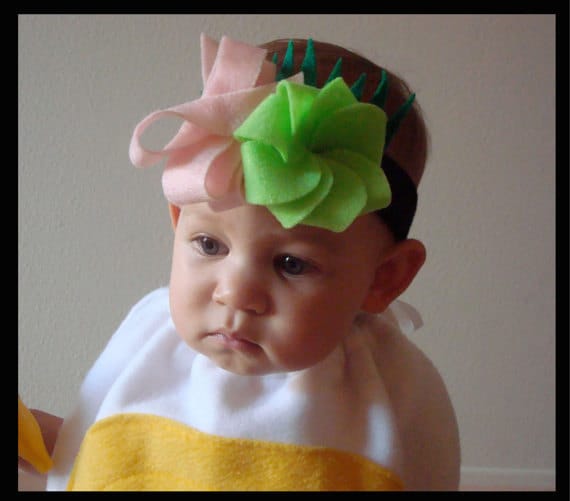 Condiments Costumes for Kids
24. Ketchup Onesie Baby Costume
Please pass the ketchup…so I can kiss his sweet face!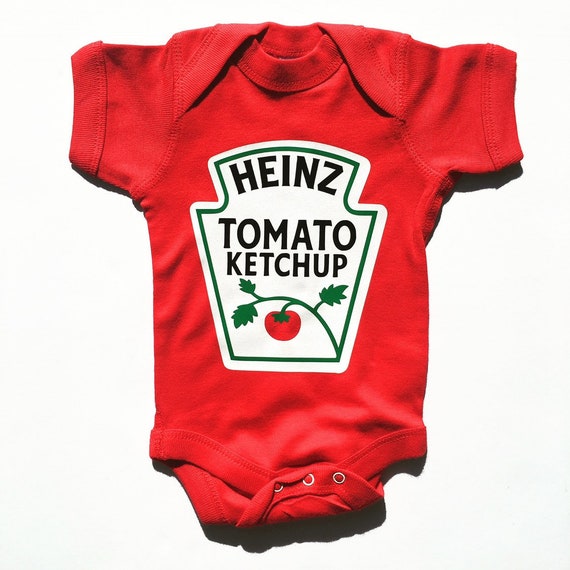 25. Ketchup Kids Costume
If your child has outgrown the onesie stage, have no fear. There's apparently a ketchup costume for every age!
26. Mustard Onesie Costume for Babies
Don't forget to add the mustard to complete your collection of adorable condiments.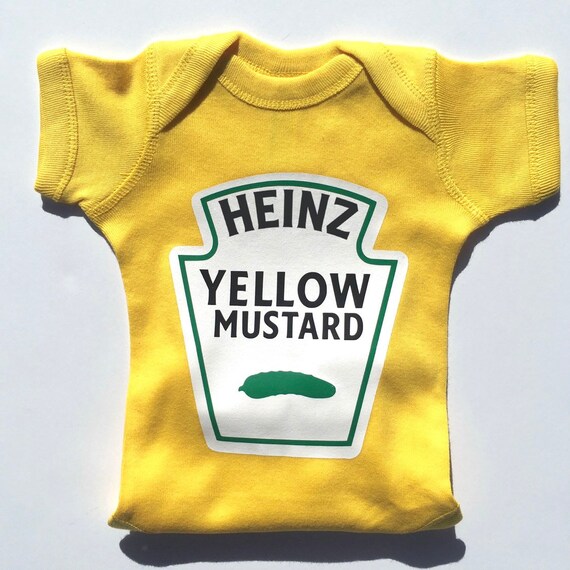 27. Salt and Pepper Sibling Costume
Let's not forget to add some spice to this party. This is the perfect combo for siblings, especially twins!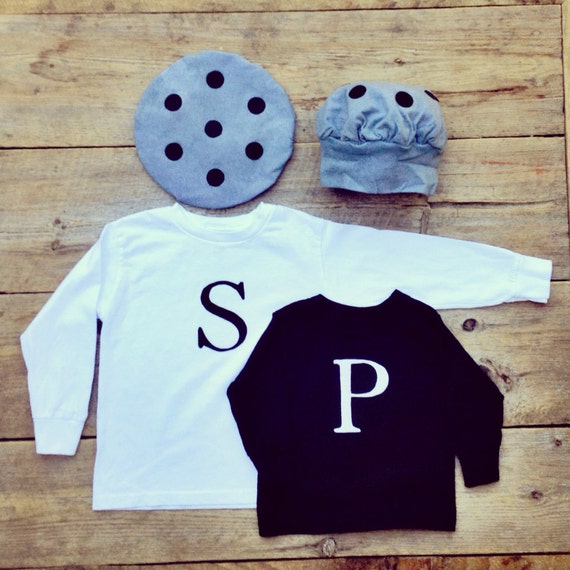 Fast Food Kids Costumes
28. Baby Burrito Blanket Costume
Do you ever wrap your baby like a burrito? Order your burrito blanket today to complete the look!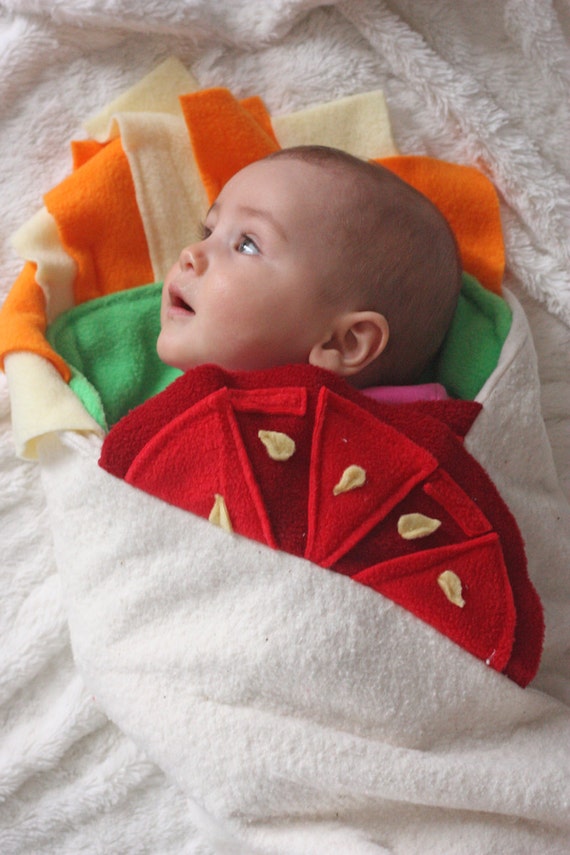 29. Cheeseburger Kids Costume
This kid is destined to be a "big mac on campus."

30. Hot Dog Kids Costume
If your kid is more of a hot dog type than a burger type, let's try this one on for size.
31. Pizza Kids Costume
What kid doesn't love pizza? I'm on the hunt for a soda costume to complete the look.
32. Taco Kids Costume
Let's not leave the beloved taco out of this fast food line-up. (I'm really restraining myself from making more food puns here.)

33. Popcorn Kids Costume
This food costume reminds me of the intro reel at movie theatres with the dancing concessions. All we're missing is a giant cola and a box of Raisinets!
If you had culinary costumes on the brain, I hope you've found all the inspiration you need! Your kids will really appreciate the awesome costume someday (or really resent you for dressing them up as food…one or the other).
As always, I'd love for you to pin this for later and share it with others!
You might also like: