23 Time Management Tips for Stay-at-Home Moms
Please support this site by sharing!
As a stay-at-home mom, having a routine is key. We all know what happens when the day doesn't start off right. To get you on your way, try these 23 time management tips for stay-at-home moms.
You'll feel more willing to play that game of Zingo with the kiddos…and less likely to hide from them in the closet.
This post contains affiliate links, and I will be compensated if you make a purchase after clicking on my links. For more information, please see my disclosures.
23 time-saving tips for stay-at-home moms
Some of these time management tips may seem obvious. But if you've ever barked at kids in the morning or scarfed down a bagel between stop lights…let's just agree there might be room for improvement. 😉
Bonus: I've also included a short time management quiz to give you a gentle nudge in the right direction.
Plan & Prep Ahead of Time
1. Create a daily plan
Before bed, check your calendar, prioritize tasks, and create a game plan for the next day. You'll wake up more refreshed and ready to conquer the morning.
2. Clean and organize living areas in the evenings
After dinner each night, make a habit of cleaning and organizing your main areas (kitchen, living room, etc.). Less clutter = less stress in the morning.
This little cordless number is a personal favorite I've featured in my Instagram stories.
3. Prep for breakfast/lunch the next day
Keep breakfast simple with overnight oats, cold cereal, quick biscuits or bagels. Many recipes on my Pinterest breakfast board can magically "cook" overnight. I'm a big fan of freezing muffins for later, too.
4. Load up the car with bags and gear
Assuming you won't attract any night prowlers, try loading up your vehicle with any bags, backpacks, or other gear the night before.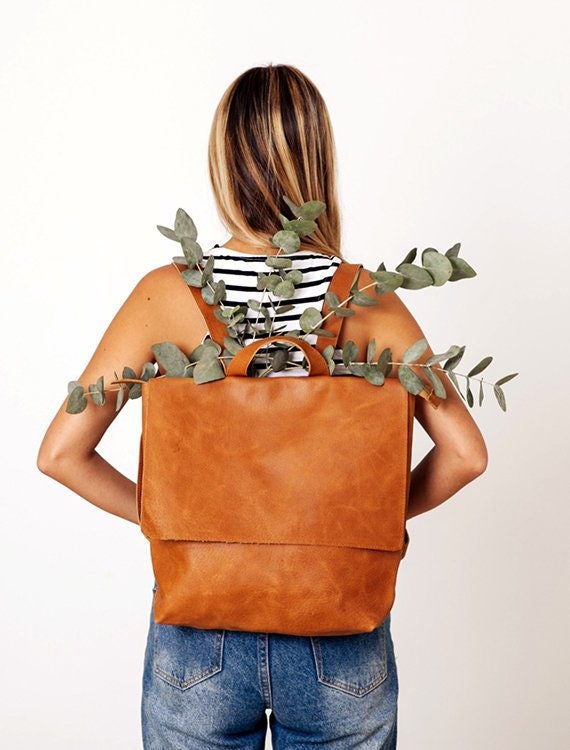 5. Set out clothes, makeup, and personal items the night before
Pretend you're a surgeon prepping for surgery, and lay out all of your major equipment the night before. (Sometimes my morning routine feels like a serious operation.)
Delegate tasks to others
6. Give small tasks to small people
Give the kids more responsibility for small tasks. Delegate chores like setting the table, feeding pets or filling water bottles so you can save time while teaching responsibility.
Buy a chore chart to get started.
7. Divide and conquer chores with your significant other
Decide which jobs each person will do, like making coffee, cooking meals, packing backpacks, transporting kids, etc. Don't just hope that it happens. Plan that it happens!
8. Use a template for groceries, and have everyone use it
Regardless of who does the grocery shopping, having a "form" to fill out will prevent missed items. It also reminds those who consume the last drop/crumb to write it on the list.
See my party planning printables post for examples of how to create a template.
9. Explore carpool options
If you find yourself constantly shuttling kids back and forth, look into ride-sharing opportunities with friends. Everyone can save a little time with some cooperation!
The free app GoKid carpool can help you get started.
10. Outsource activities when you can
Need to get a head start on errands? Try using delivery or curbside services for tasks like dry cleaning, ironing, and grocery shopping.
If it's too expensive, are there areas in your life where you could save money to splurge here?
Use technology to add efficiency to your day
11. Use the "delay start" feature on appliances
Many major appliances now offer a "delay start" feature. Examples include pre-heating the oven, washing a load of laundry or scheduling the coffee maker to brew (my personal favorite).
Just make sure you can do this safely if younger children are around.
12. Invest in a coffee warmer
If you love coffee as much as I do, invest in this cup warmer! Keeping it in your bathroom while getting ready saves valuable reheating time.
13. Give kids their own alarm clock
If you find yourself struggling with a wake up routine for the kids, buy them their own alarm clock. This model comes with options to change colors when it's time for kids to rise and shine.
14. Set timers to stay on track
Don't just use timers for yourself…use timers for the kids as well! There's some magic to Alexa beeping versus Mommy calling time. A 10-minute warning helps everyone stay on track.
15. Manage e-mail by…unsubscribing from marketing e-mails
If you're like me, every marketer out there has your e-mail address. Use RetailMeNot.com to find the sales instead, and "Kon Mari" that inbox by unsubscribing to needless e-mails.
16. Manage e-mail by…creating a shared e-mail account
Create a shared e-mail account with your partner so you both receive important bills, school communications and other family-related correspondence.
Then, you can both tackle the to-do list. Catch my drift?
17. Set up keyboard shortcuts
If you find yourself always typing the same phrases, e-mails, websites, etc. into your phone, it's time for keyboard shortcuts! Turn "ly" into "I Love You!" in a fraction of a second.
iPhone: Go to "Settings>General>Keyboard>Text Replacement"
Android: Go go "Settings>Languages>Personal Dictionary"
Multi-task with technology
18. Catch up on the news with the NPR station app
Yes, I'm a bit nerdy, but I believe there's nothing better than getting my national news, local news, traffic and weather all in a streaming broadcast while I'm getting ready.
19. Listen to books while on the go
It's all about multi-tasking. Listening to your favorite books on Audible can change your time management game.
Batch (or ditch) time-consuming activities
20. Manage social media time
Many of us spend countless hours on Facebook, Instagram and other social media platforms. Try "batching" your screen time each morning/afternoon to increase your ability to focus.
If you constantly make "quick checks" of various devices and inboxes, you essentially keep yourself in a state of persistent attention residue…" – Cal Newport, author of Deep Work: Rules for Focused Success in a Distracted World 
21. Batch household activities instead of spreading them out
Some activities need to take place as they happen. However, you can save time by batching repetitive tasks together. Examples: lunch prep, folding laundry, ironing.
22. Speaking of ironing…try banning clothes that wrinkle from your wardrobe
This is easier said than done if you have an affection for fabrics like linen. I'm just sayin' that wool, cotton-polyester blends and synthetic fabrics mean less ironing.
23. Use a wrinkle releaser if you must
Fine. You can't resist a good wrinkly fabric. If you use this handy spray after washing, you'll minimize the ironing needed later.
Recap: Guiding principles for saving time
You've probably noticed some themes emerge among these time savers for stay-at-home moms. Here's a recap of a few time-management principles:
Spend more time prepping and planning in the evenings
Delegate tasks
Use technology to keep yourself on track
Multi-task when possible
Batch similar activities
Ditch non-essential activities
Download the First Day of Home Time Management for Moms Quiz, and create your plan today! 
Related post: 29 Tips Every College Grad Should Know
I hope you'll find opportunities to save time so you can spend it with those you love. As always, I appreciate you pinning this article or sharing it with friends!
Please support this site by sharing!