How to Plan a Transportation Themed Birthday Party
If you're wondering how to plan a transportation themed birthday party for kids, I've got you covered! In all honesty, I decided on a transportation birthday party theme when my twins each wanted different vehicle themes for their birthday. Oh, the challenge of pleasing two people with one birthday!
Below is my short list of transportation party ideas. These are sure to please any kid, even twins!
This post contains affiliate links. For more information, please see my disclosures.
Transportation Themed Birthday Party Supplies
Below, I've listed my top picks for transportation themed paper goods with planes, trucks, and other vehicles. For the boys' party, I found a great "Traffic Jam" line of plates and napkins that set the color scheme for the party. Fortunately, I already had plenty of plates and utensils in primary colors. I even found leftover red and blue personalized balloons with my kids' names on them. Score!

Customizable Transportation Party Supplies
Looking for more personalization for your transportation party? Here are some great finds I selected from Etsy.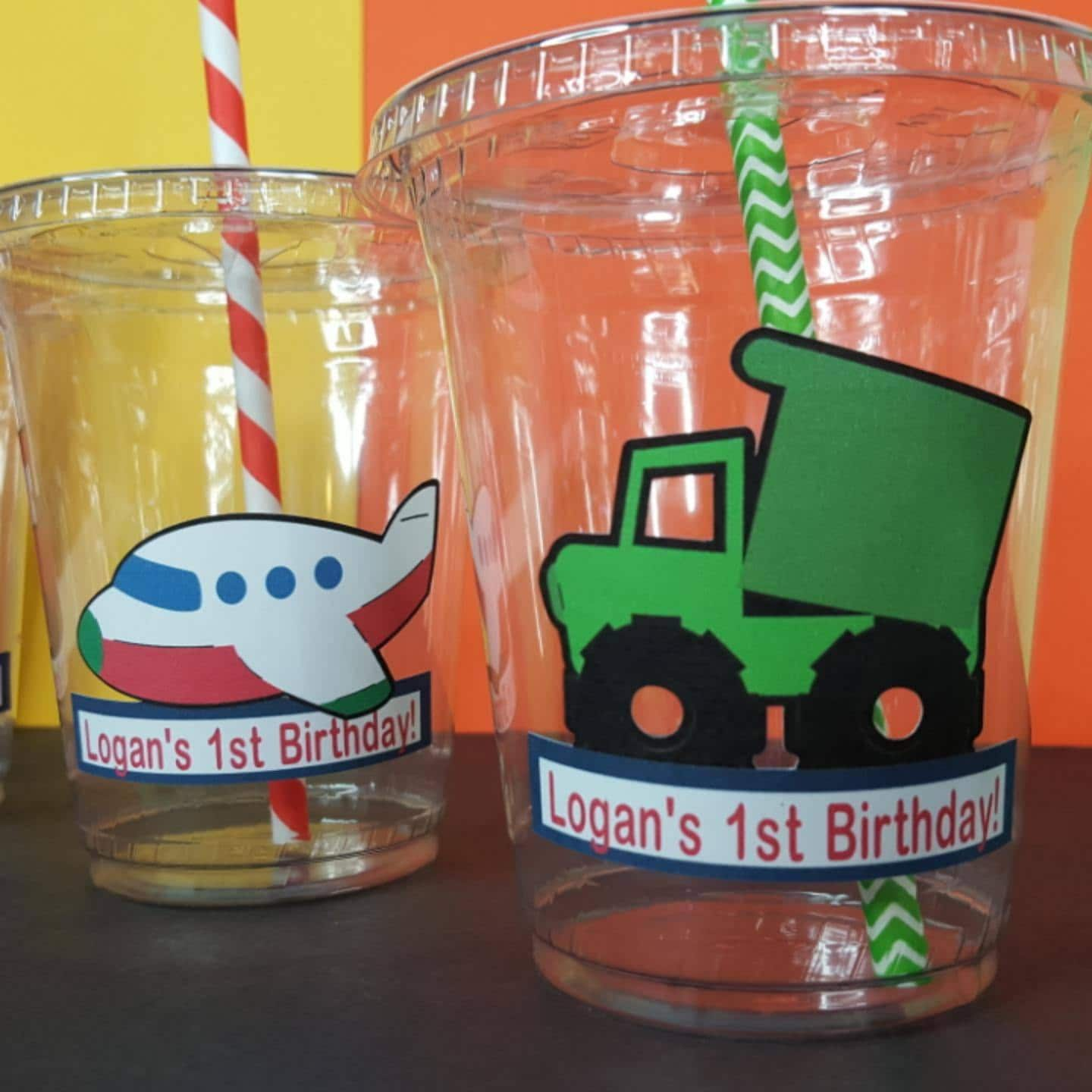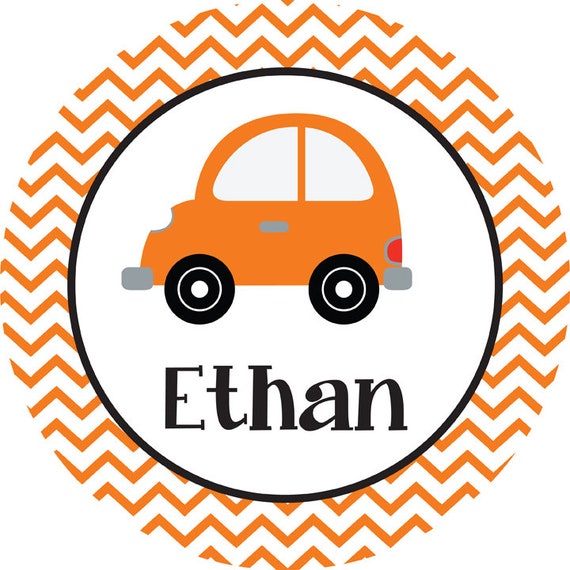 Transportation Theme Cake
Many retailers offer great transportation-themed frosting sheets online if you plan far enough ahead. Since I was pressed for time, I modified a Paw Patrol cake from my local supermarket and added vehicle-shaped candles. Voila! You can order the same Paw Patrol cake I used here.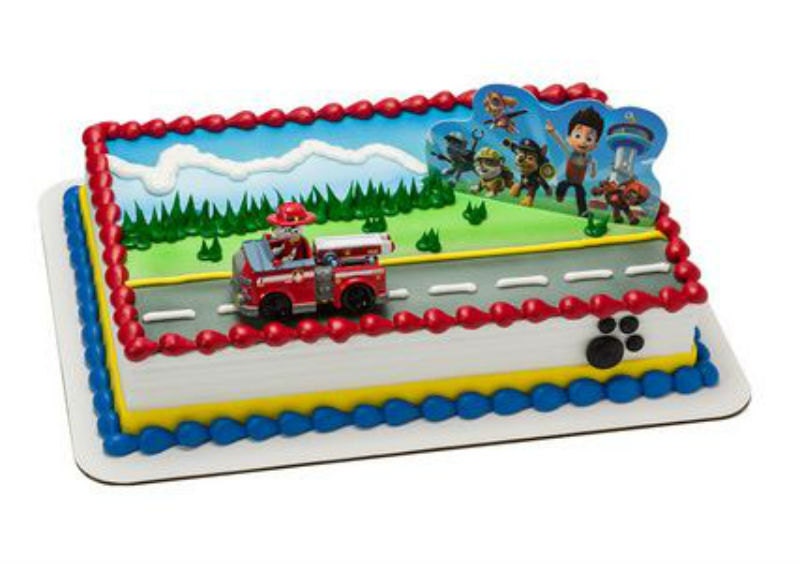 For a more personalized transportation-themed frosting sheet, check out these options that include a plane, train, ship and truck.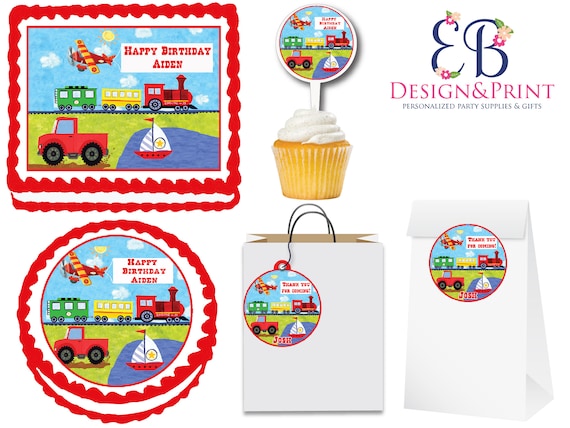 Etsy Cake and Cupcake Toppers
For other transportation cake ideas, see my curated list of Etsy picks below.
Amanda's Parties to Go: transportation party decor you can download and print at home; kit includes cake/cupcake toppers, party signs, centerpieces and more ($19.99+)
Paper and Rock Party: 12 cars and truck cupcake toppers ($7)
The Party Penguin: 12 vehicle cupcake toppers ($10)
To add a little pizzazz to my sons' cake, I created a "Happy Birthday" topper using kebab skewers and glitter card stock we had around the house. I'll soon post a tutorial on how I did that using a Silhouette Cameo.

Transportation Themed Birthday Party – Favor Bags
Since I had many blue paper sacks leftover from a Cookie Monster party, I decided to create my own gift bag labels. Using card stock and simple truck images I found online, I designed my labels (again using a Silhouette Cameo). Then, I simply hole-punched the top and tied a bow so our little guests could easily open their goodies. Soon, I'll post a full tutorial on creating your own labels.
My favorite party favors usually include a few "disposable" items, like stickers, stamps or mini coloring books. We even had enough stickers left over to keep the boys busy during church for many weeks! (Can I get an "Amen"?) See below for some of my top transportation themed birthday party favors.


More Transportation Party Bags & Favors
In addition, I found these handmade or customizable party favors you can buy directly from Etsy by clicking the images or links below.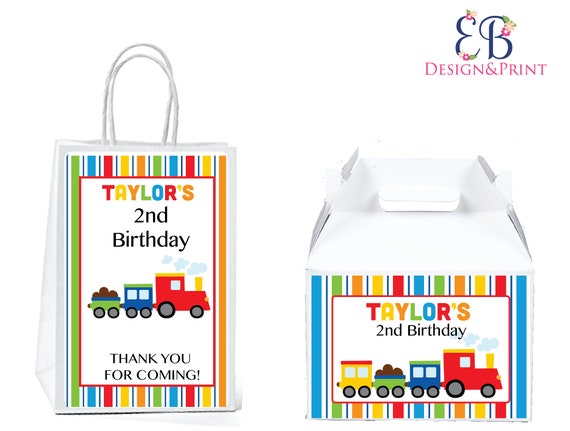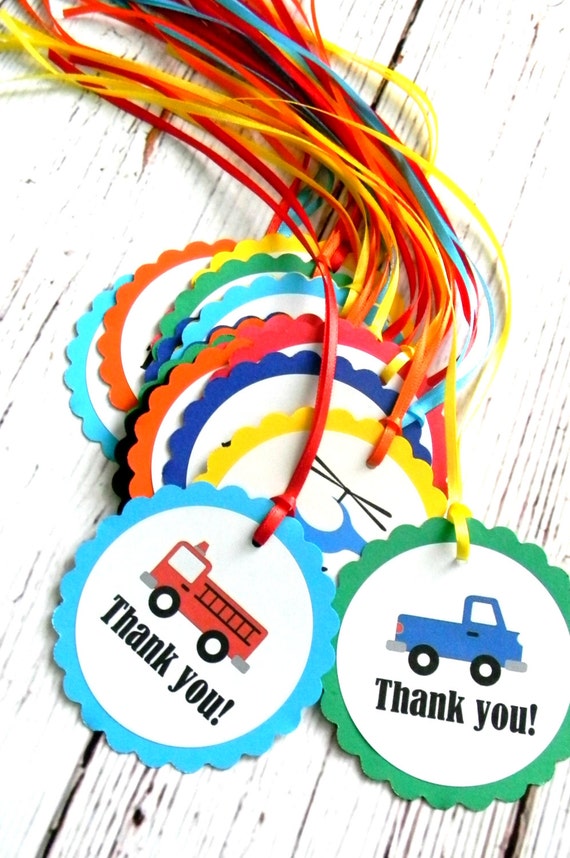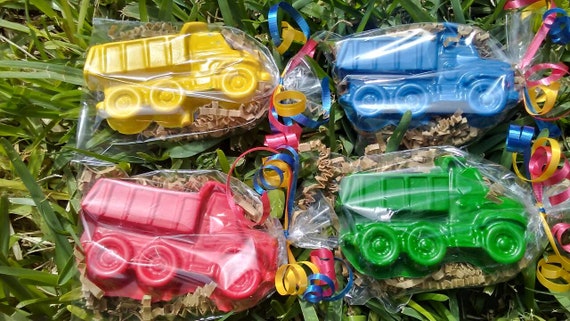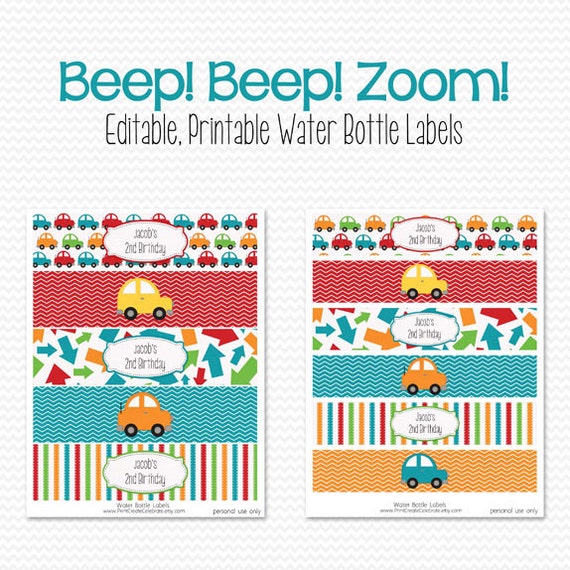 Party Planning Checklist
I love making lists, and I've planned a lot of parties. Check out my Free Party Planning Printables for a 15-page organizer that will ease your stress when planning your next shindig.
As always, I appreciate you pinning this post for later or sharing it with friends! You can also follow me on Pinterest here.
You might also like: